Total Collection in millions (BRL)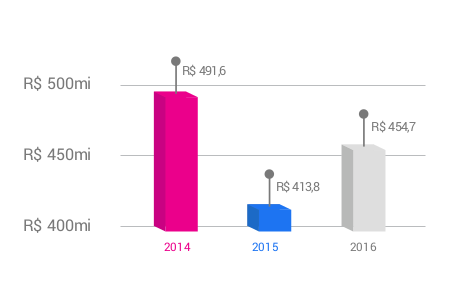 UBC's total collection of royalties was R$ 454.7 million (BRL). This includes royalties resulting from domestic performance rights (98.7% of the total), international distribution to UBC members by our the societies that represent domestic repertoire abroad, and royalties from reproduction rights repertoire.
Total Collection per type of right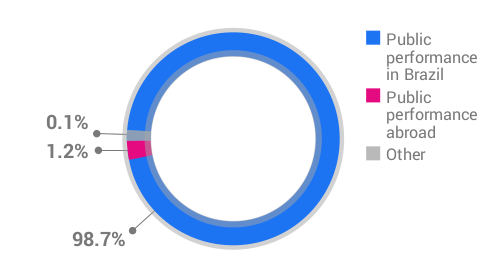 Ecad's total collection, recorded an increase of only 1.6% from 2015 to 2016, while the stated increase of UBC's collection in relation to the previous year was of 10%.